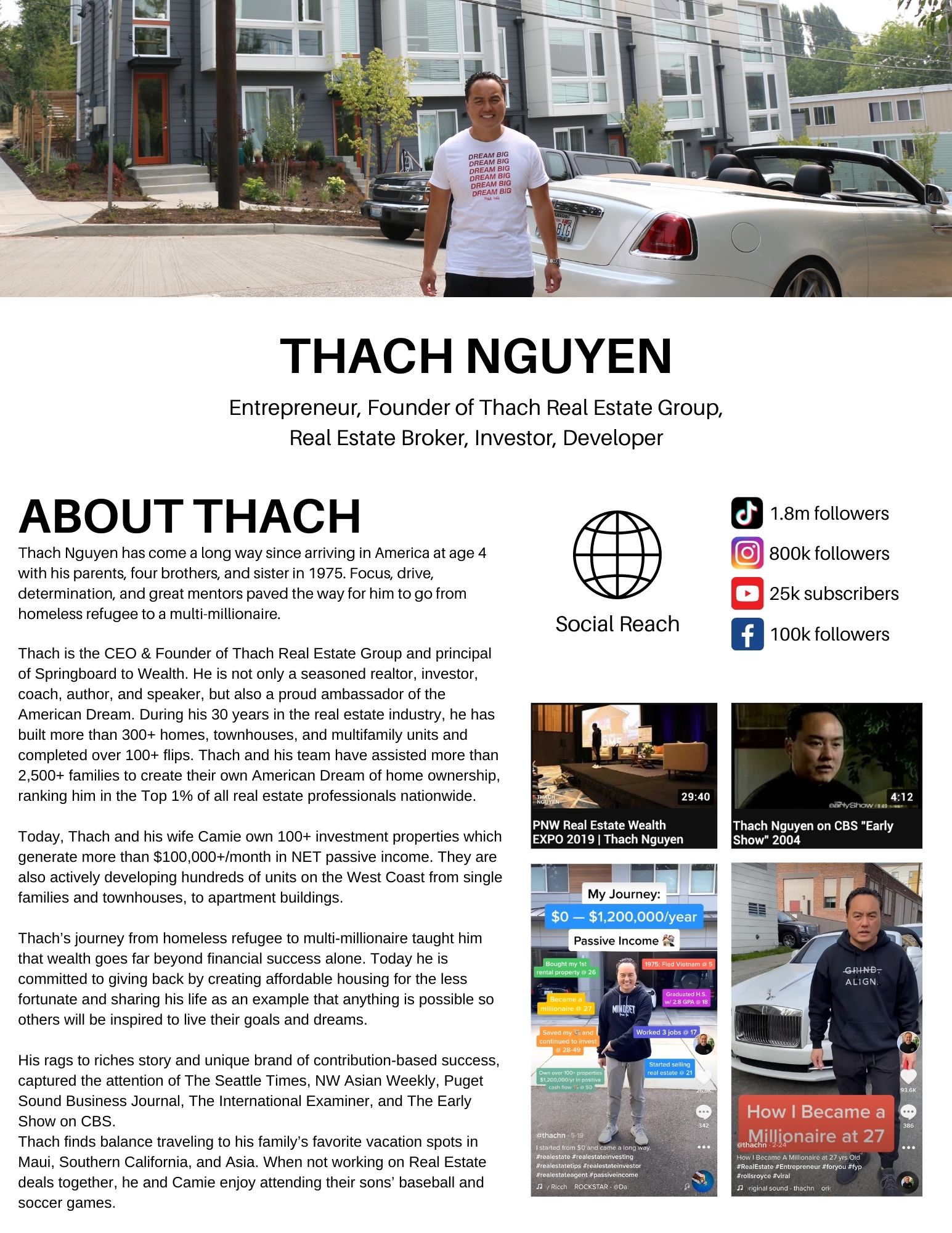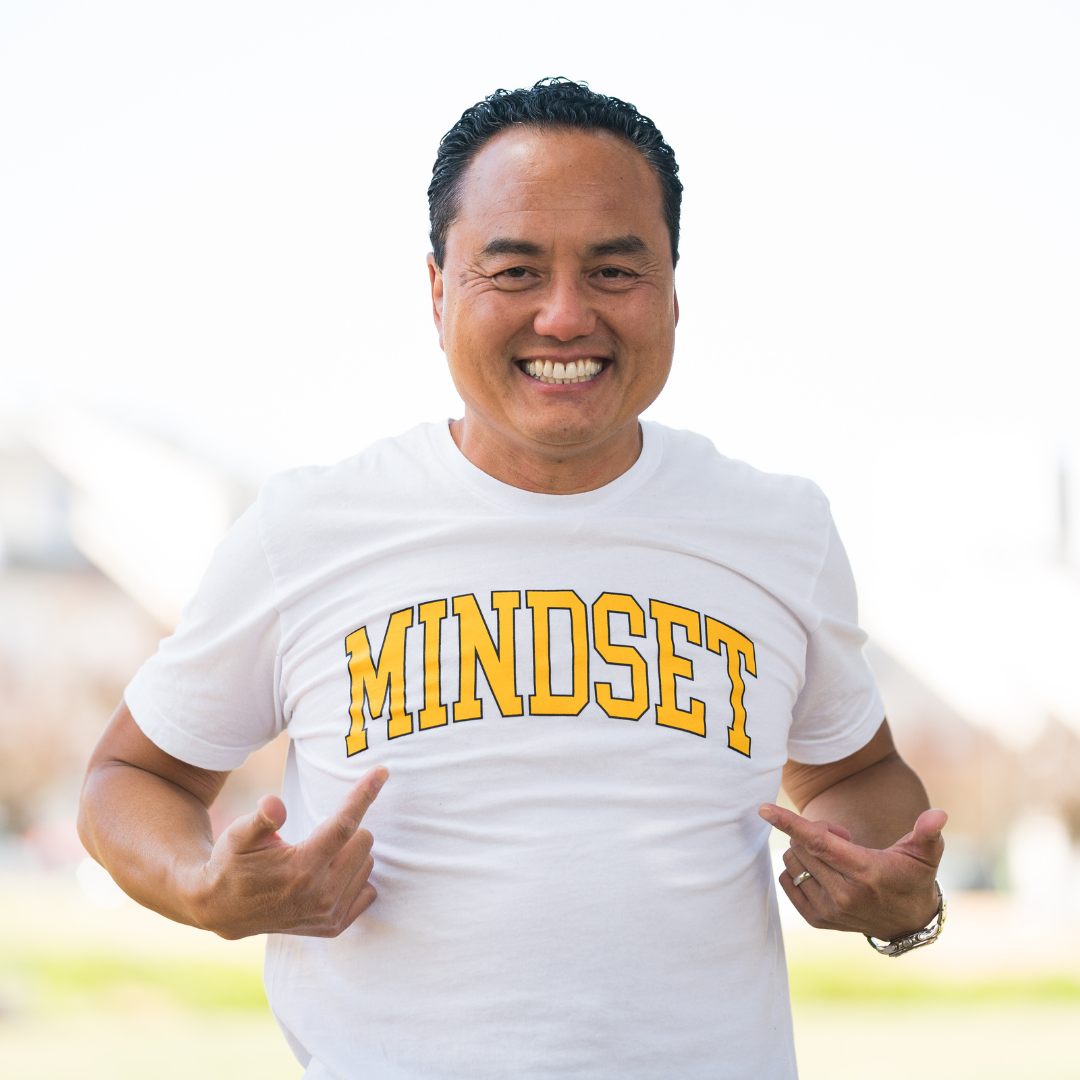 Thach Nguyen has come a long way since arriving in America at age 4 with his parents, four brothers, and sister in 1975. Focus, drive, determination, and great mentors paved the way for him to go from a homeless refugee to a multi-millionaire.
Thach is the CEO & Founder of Thach Real Estate Group and principal of Springboard to Wealth. He is not only a seasoned realtor, investor, coach, author, and speaker, but also a proud ambassador of the American Dream. During his 30 years in the real estate industry, he has built more than 300 homes, townhouses, and multifamily units and completed over 100+ flips. Thach and his team have assisted more than 2,500+ families to create their own American Dream of homeownership, ranking him in the Top 1% of all real estate professionals nationwide.
Today, Thach and his wife Camie own 150 investment properties which generate more than $100,000+/month in NET passive income. They are also actively developing hundreds of units on the West Coast from single families and townhouses to apartment buildings
Thach's journey from homeless refugee to multi-millionaire taught him that wealth goes far beyond financial success alone. Today he is committed to giving back by creating affordable housing for the less fortunate and sharing his life as an example that anything is possible so others will be inspired to live their goals and dreams.
His rags to riches story and unique brand of contribution-based success, captured the attention of The Seattle Times, NW Asian Weekly, Puget Sound Business Journal, The International Examiner, and The Early Show on CBS.
Thach finds balance traveling to his family's favorite vacation spots in Maui, Southern California, and Asia. When not working on Real Estate deals together, he and Camie enjoy attending their sons' baseball and soccer games.
▶ During his 30 years in the Real Estate industry, he has built more than 300+ homes, townhouses, and multifamily units and completed more than 100+ flips.
▶ He currently holds 100+ rental units with the goal of owning 1,000 investment properties. ​
▶ Ranked in the Top 1% of all Real Estate professionals nationwide.